2009 News from the Pendletons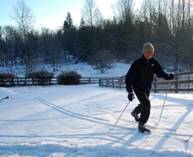 The year began with snow. For the first time since we moved here 17 years ago I was able to ski out the front door and down the street. Then it rained and I paddled my kayak down the road instead. All that rain, the third 100-year flood in the past 10 years, scoured some spectacular agate out of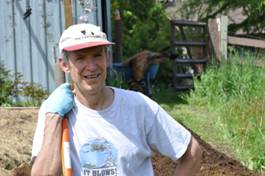 the hills of southwest Washington. The boys and I collected some fine pieces which I've been cutting and polishing.
In February I hosted a little 50K race. In March Daniel and David invited friends from college to join us at a cozy cabin in the mountains. It snowed and we
built an igloo
. In April Susan and I flew to Boston where I ran
my third Boston Marathon
. We spent a week with my folks in New Hampshire before returning to Seattle. The next month while we were at church one of our goats died so David and I buried him in the garden. Wheezer was 9, or maybe 10.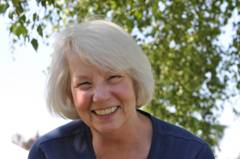 Also in May the boys began their summer vacation. Daniel found a job as a waiter in Jackson and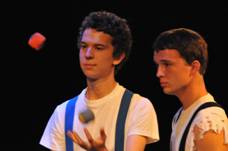 spent the summer with my folks, together with his cousins working on fixing up my folks property when he wasn't waiting. David stayed home and kept us company, joining me on a couple of short but
sweet backpacking trip
s. I worked on a contract at Microsoft for a couple of months then created and deployed a website where
Half Fanatics
can keep track of their half marathon running statistics, so my summer vacation didn't really start until mid-June, when the whole family put on the third annual
Light at the End

of the Tunnel Marathon
. We only had 55 runners this year, probably because the tunnel was closed so we had to run an alternate route. Susan fixed a delicious lunch of chili and Greek salad for everyone.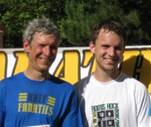 Susan, David and I joined Daniel back in New Hampshire to visit my folks again in August. The boys resumed school at University of Puget Sound in Tacoma at the end of the month. Daniel is double-majoring in Religion and Spanish but still finds time to kayak and Blues dance and to run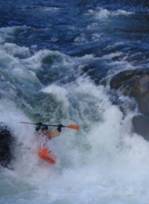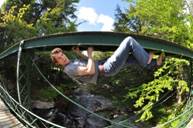 enough half marathons to join the
Half Fanatics
. David is an art major with a preference for digital media. With the boys back at school, I went
salmon fishing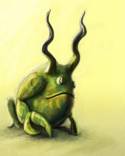 then did a
4-day backpacking trip
in the Cascades, then Susan and I put on the
Tunnel Medal Marathon
to use up the leftover Tunnel Marathon finisher's medals.
In October we flew back to New England again to visit my folks, see a few high school friends and run a couple half marathons. Now it's November and raining. I'm looking for work again; Susan is starting our Christmas shopping and the boys will soon be home for Thanksgiving break.
We continue to thank God for His blessings and rejoice in His goodness, and we pray that you too may experience His love ever more fully in the coming year.