First | Previous Picture | Next Picture | Last

The cracking on the surface of these jars is caused by painting a cylinder with sodium silicate before using a throwing tool to expand it into a sphere. The one on the left is brushed in iron oxide before firing and the other is a honey glaze that, when seen in the sun, appears iridescent.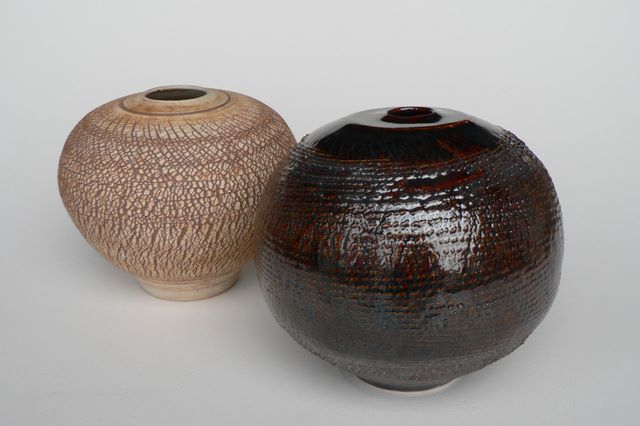 These jars are 5-6" tall.